8th floor: "Hanamiduki no yu" great view open-air baths and inside bath
On this floor, we have large all-cypress open-air baths with a grandstand view of the Gero Hot Springs and a spacious inside bath.
In the gentle aroma of cypress, enjoy the hot spring of Gero and the day and night views of the hot spring resort area.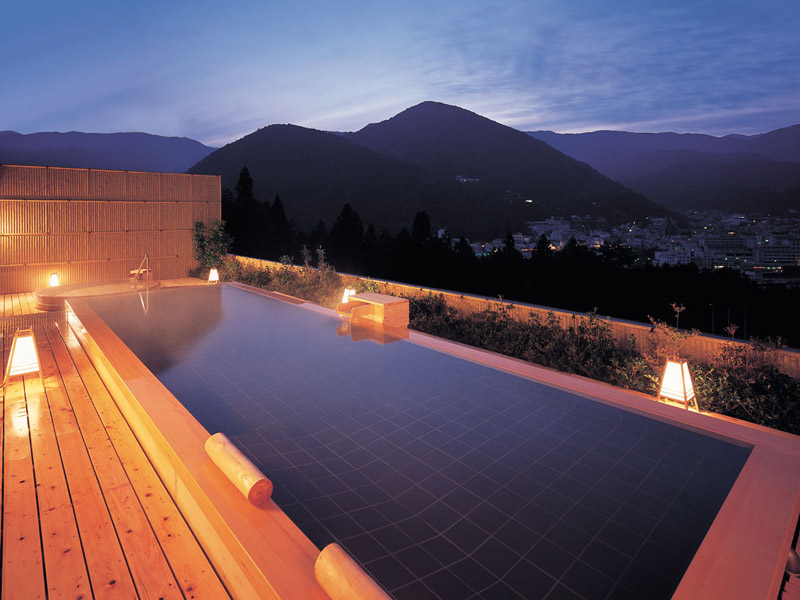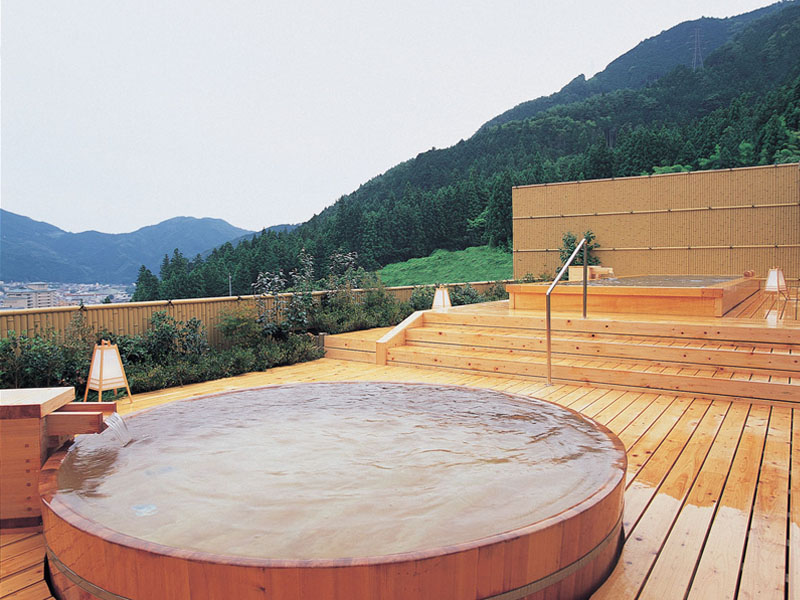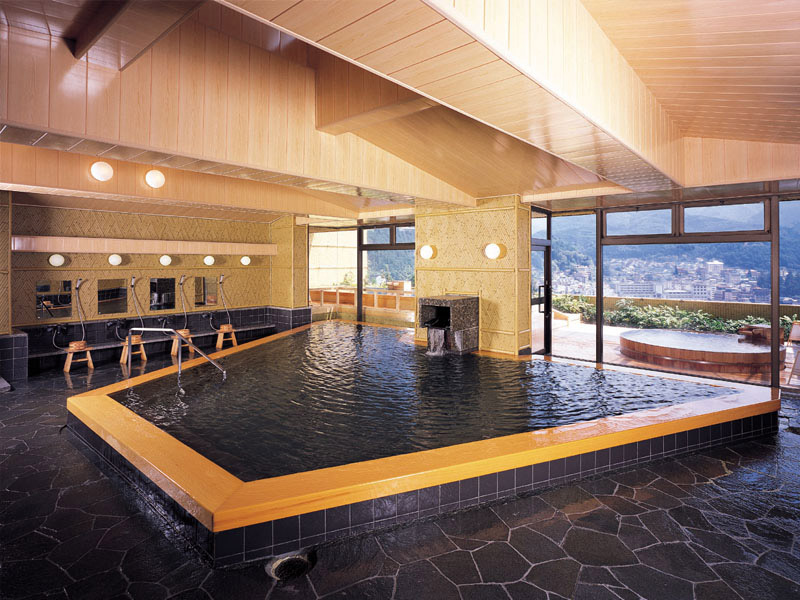 [Opening hours]
15:00-10:00

[Amenities]
Two-in-one shampoo, body-wash, razor, and cotton swab

[Furnishings and equipment]
16 showers, hair dryers, water cooler , cribs, lockers, and bath scale
2nd floor: "Yu no mori" Kur Cardinal
On this floor, we have a large bath house with a variety of fascinating kurhaus facilities such as a Jacuzzi bath, a cascading bath, and a sauna.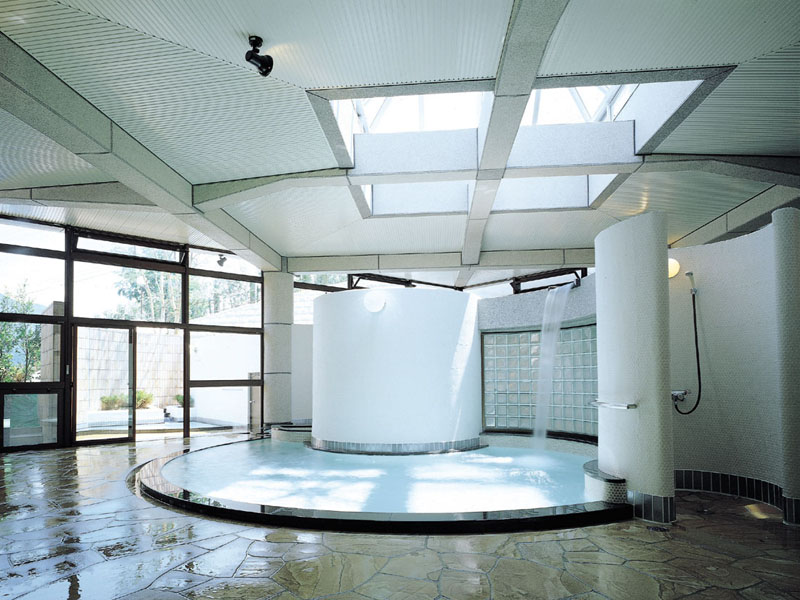 [Opening hours]
15:00-10:000

[Amenities]
Two-in-one shampoo, body-wash, razor, and cotton swab

[Furnishings and equipment]
7 showers, hair dryers, water cooler, cribs, lockers, and bath scale